Dreaming that nature manifests itself in the form of a wonderful scent beyond words.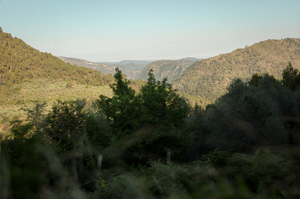 Paysan Parfumeur is first and foremost an agricultural orchard planted with century-old olive trees and medicinal plants in the south east France border of Italy. It's located between the sea and the mountains at the gates of the Vallée des Merveilles in the Mercantour National Park.
As farmers, we follow the plants from seed to harvest. Through this proximity, we harvest them at the most appropriate time to capture the power of their fragrance, which is reflected in our hydrosols and phytotherapy preparations, the raw materials we use in our perfumes.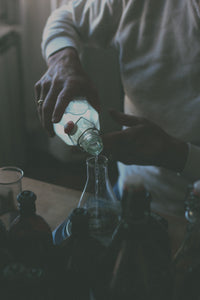 Then, in the perfumer's workshop, we create all of our olfactory preparations with the fragrant expression of plants harvested that year: hydrosols (flower water), mother tinctures, gemmotherapies (medicines made from buds), and various spagyrics, turning our perfumes into true elixirs of 100% fresh and natural care.
After we have composed our preparations, we allow them to mature for forty days and forty nights in a cave carved into the earth at the heart of our olive grove. This crucial step allows us to capture the full energy of all beings.
As farmer-cultivators, we pay close attention to the limited use of essential oils. We work as much as possible with olfactory materials with limited impact on the biotope, such as hydrosols or phytotherapy. In the same logic, and due to the limited size of our land, we have chosen to have one collection per year, in limited quantities.